Uncategorized
---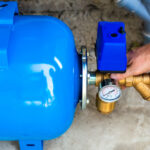 At Maffet Plumbing, we are proud to offer professional installations on South Jersey booster pump systems for residential homes, these pumps are designed to significantly enhance your water pressure, we understand the inconvenience and how dealing with frustratingly low water pressure in your home can become stressful. With pressure increases ranging from 0 to 50 […]
Read More....
---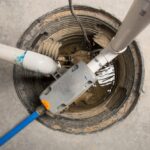 If you have flood resistant equipment in your home, it's important to ensure that it works properly. You might be looking for how to test your sump pump, for example, and ensuring that it's ready for heavy rains and other potential problems and can keep your basement or crawl space dry. Below we've listed some […]
Read More....
---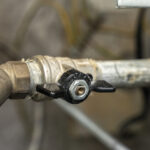 If you are a homeowner that needs to know how to test your water shut off valves, we've listed the steps to the process below for you. If you find that your shut off valves aren't working properly or are leaking, they may need to be replaced. Steps For Testing Your Water Shut Off Valves […]
Read More....
---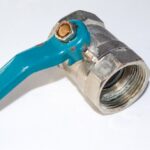 As longtime professionals in the plumbing business, we sometimes hear the question – what is a backflow preventer and why do I need it? In this post, we're hoping to answer that question for you, and help you make an informed decision about backflow preventers. A backflow preventer is a device that stops the backward […]
Read More....
---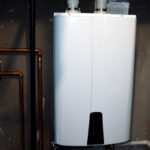 We've been asked many times how much energy you can save by switching to a tankless water heater. It's a fair question, since a tankless water heater is an investment, and customers are looking to make sure it's worth their while. So we're happy to explain what we can about tankless water heaters and their […]
Read More....
---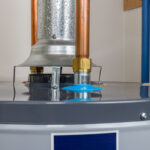 Water heaters are responsible for 25% of the energy used by our homes, but hot water is something we often take for granted. Being able to take a shower and have a comfortable water temperature is something we have become used to as Americans – we rarely think about hot water until we don't have […]
Read More....
---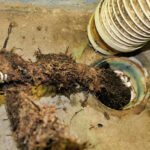 Let's talk about drain cleaning. Why do drains clog? What can be done to prevent it? In most populated areas, there are sewer systems that safely carry sewage away from where people live for cleanliness reasons. Before we had running water and sewage, health issues related to sewage were a problem in society. Today, private […]
Read More....
---
Come visit with us at Maffet Plumbing Services as we celebrate Harrison Township! This event will be happening June 4-6, on Main Street in Pitman. The three day event has live music, crafts & artisans, a magician, games & giveaways, rides & amusement, and many local businesses that you can get to know. There will […]
Read More....
---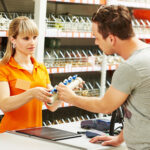 When a plumbing problem strikes, Maffet Plumbing is always here for you. But should you try to solve a plumbing problem yourself, we want you to know the good, the bad, and the ugly about where to find plumbing products and supplies. While the pricing is comparable at your nearest Home Depot or Lowe's to […]
Read More....
---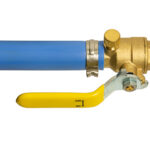 Do you know where your emergency shut off valves are in case of a plumbing emergency? While we want you to leave the actual plumbing work to Maffet Plumbing, we do want you to know where your valves are in case of an emergency until we can come out and take care of the problem. […]
Read More....
---