Maffet Plumbing of Mullica Hill is your trusted provider of plumbing services for new South Jersey fixtures and appliances.
Whether you're a homeowner or a business owner, we offer professional assistance to ensure your plumbing needs are met with expertise and precision.
When it comes to installing new appliances in your home that require plumbing connections, it's crucial to entrust the job to experienced and knowledgeable plumbers.
Incorrectly connected hoses and pipes can result in improper functioning, water or gas leaks, and even voided warranties. To avoid these potential issues, it's essential to rely on a reputable plumbing service like Maffet Plumbing.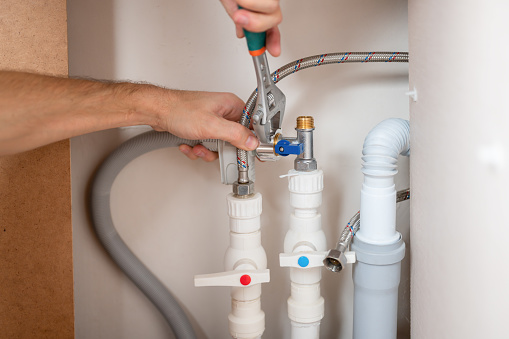 We understand the importance of correctly connecting and installing your new fixtures and appliances. Our skilled technicians have the expertise to handle a wide range of plumbing installations, from kitchen appliances like dishwashers and refrigerators with ice makers to bathroom fixtures such as toilets, sinks, and showers. With our attention to detail and commitment to quality, you can have peace of mind knowing that your new appliances will be installed professionally and function optimally.
We provide plumbing installations and new hookups for the following South Jersey fixtures and appliances:
Ranges
Dishwashers
Refrigerators with ice makers and water dispensers included
Faucets
Garbage Disposals
Pot Fillers
Toilets
Water Filters
Hose Bibbs
Shower Fixtures
Outdoor Shower Fixtures
Built-in Coffee Makers
With Maffet Plumbing, you can expect top level service with no shortcuts. When you call Maffet, you'll speak to an actual person who will set up your appointment for you in a timely manner. Our well-trained and knowledgeable employees install and connect appliances and fixtures properly, and we thoroughly test the connection before we leave your home. It's part of the white glove treatment we give each and every one of our customers every day.
---
Find out more about our appliance and fixture services, reach out to us today and request a quote!