Tankless Water Heaters
Tankless water heaters in South Jersey homes are a very good efficient option, offering 96% efficiency, also 80% smaller than conventional tank style water heaters. Tankless water heaters are also expected to have a longer life span. Offering a 15-year warranty on the heat exchanger. 5 years on parts, and one year on labor, this product is good for families of all sizes. The tankless water heater option allows you to have endless hot water for your plumbing fixtures.
Another feature these tankless units offer is a recirculation option to get that hot water to your fixtures faster almost instantly. This will save you thousands by cutting down your water usage.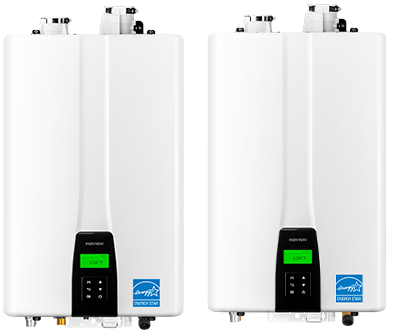 Tankless water heaters only fire when hot water is being used so when you are away all day your conventional tank style water heater will be heating up and cooling down on repeat with tankless you no longer have to worry about wasting gas when no one is home all day. These units are extremely quiet so you can install them in any part of your home with no worry about sound increase the units we install are USA built. The units we install may offer a rebate at the time of purchase as well. These units offer Wi-Fi capable options to get notified or control your tankless water heater.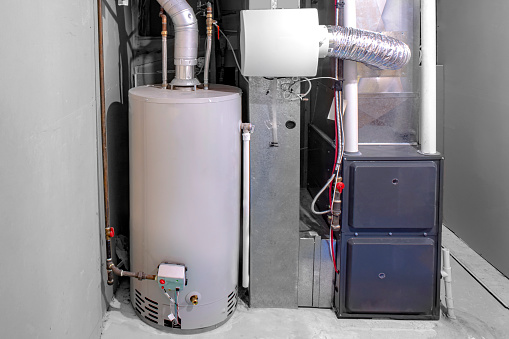 Water Heater Installation
The average lifespan of a water heater is about ten years; some last longer and some don't make it that long. Wear and tear happens and corroding pipes and leaks are all signs that it may be time to replace yours. As parts break down, the water heater becomes expensive to fix, and your water heater could become unreliable.
At Maffet Plumbing, our plumber technicians install Bradford White or tankless Navien water heaters in South Jersey. Our technicians are trained in Bradford White classes to understand installation, repair and diagnosis of water heaters. We will remove your old water heater, lay out different options for your new water heater's size and efficiency, and discuss your options with you including tankless.
We ensure that all of our work in your water heater installation is up to industry standards and NJ plumbing codes, and that the permits are pulled for proper inspection. Our water heater installation comes with a one year warranty from us, and a six-year warranty from Bradford White.
We also can handle your water heater maintenance needs, including flushing and cleaning the combustion container, helping to keep your water heater running efficiently for years to come.
---
If You're In Need Of Installs On Sump Pumps Or Water Heaters In South Jersey, Reach Out Today!
Contact Us!