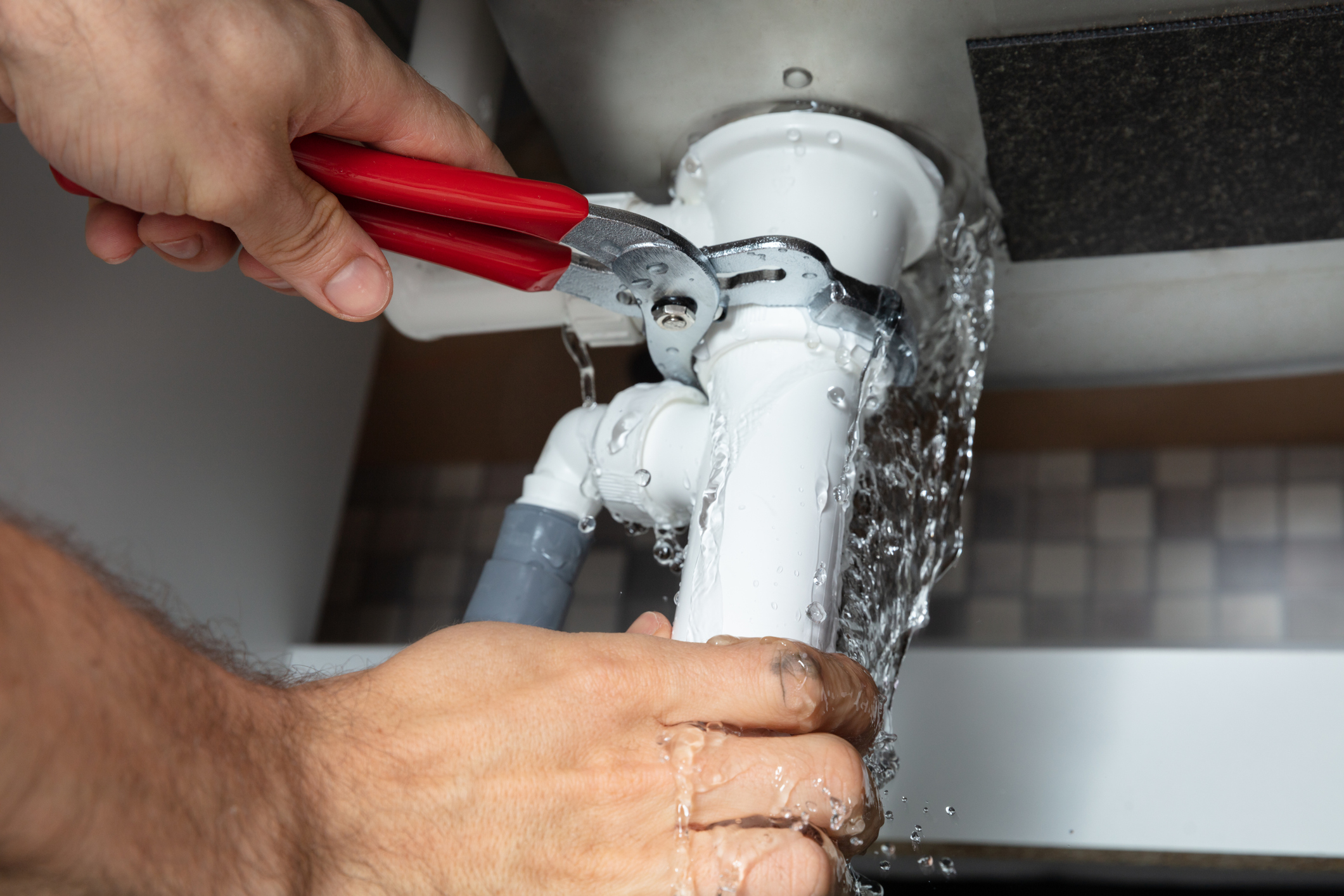 Let Maffet Plumbing be your destination in your search for plumbers in Woodbury, NJ! Our office is just minutes away, and we offer first class plumbing services for home and business owners throughout Gloucester County.
Maffet is here for you 24/7 – if you have an emergency, call us anytime at 856-337-0706.
We started this business because we wanted to provide first class service of the larger chains, while still remaining a local business. As a result, we've grown significantly through word of mouth…and we want you to say nice things about us too! We hope you'll take the time to read some customer testimonials here, and see why homeowners and business owners call on Maffet for their plumbing services in Woodbury.
Our Plumbers' Services for Woodbury Businesses and Residents
Let Maffet handle all of your plumbing needs, including:
Pipe Leak Fixes. When you have a leaking pipe, don't wait to fix it…leaks could lead to expensive water damage in your flooring and drywall. We check for the root cause of your leak, explain the issue and solution to you, and replace the pipe as needed.
Clog Removal. A clog in your toilet or sink could cause a more serious issue, including a sewage leak or drainage problem. Let our professionals find the clog, check your lowest home fixtures, remove it with our specialized equipment, and effectively ensure that the clog is fully removed.
Sump Pumps. Don't take the risk of ruined carpets and mold in your basement. If you have French drains installed, let Maffet install a sump pump that will protect your home from heavy rains or snow.
Water Heaters. When a water heater ages, it begins to break down frequently, and make loud rattling noises. Let us install a brand new water heater, whether you are interested in a traditional Bradford White water heater or a Navien tankless edition. We will explain your best options to you and install your new water heater properly.
Natural Gas Pipes. Are you interested in heating your home or place of business more efficiently through natural gas? Let us fully install your new pipeline, including gathering the necessary permits and conducting full safety inspection afterward. Contact us today and request your initial estimate.
Appliances. Maffet can handle any major appliance hookups for you, including garbage disposals, washing machines, dishwashers, faucets and much more. Leave the job to us for your own peace of mind.
Reach Out For Your Plumbing Services Today!
Maffet Plumbing is here for all your needs when it comes to plumbers in Woodbury, NJ. Reach out to us today to address your plumbing problem or improve the efficiency of your home or business. We're here to do the job right for you!