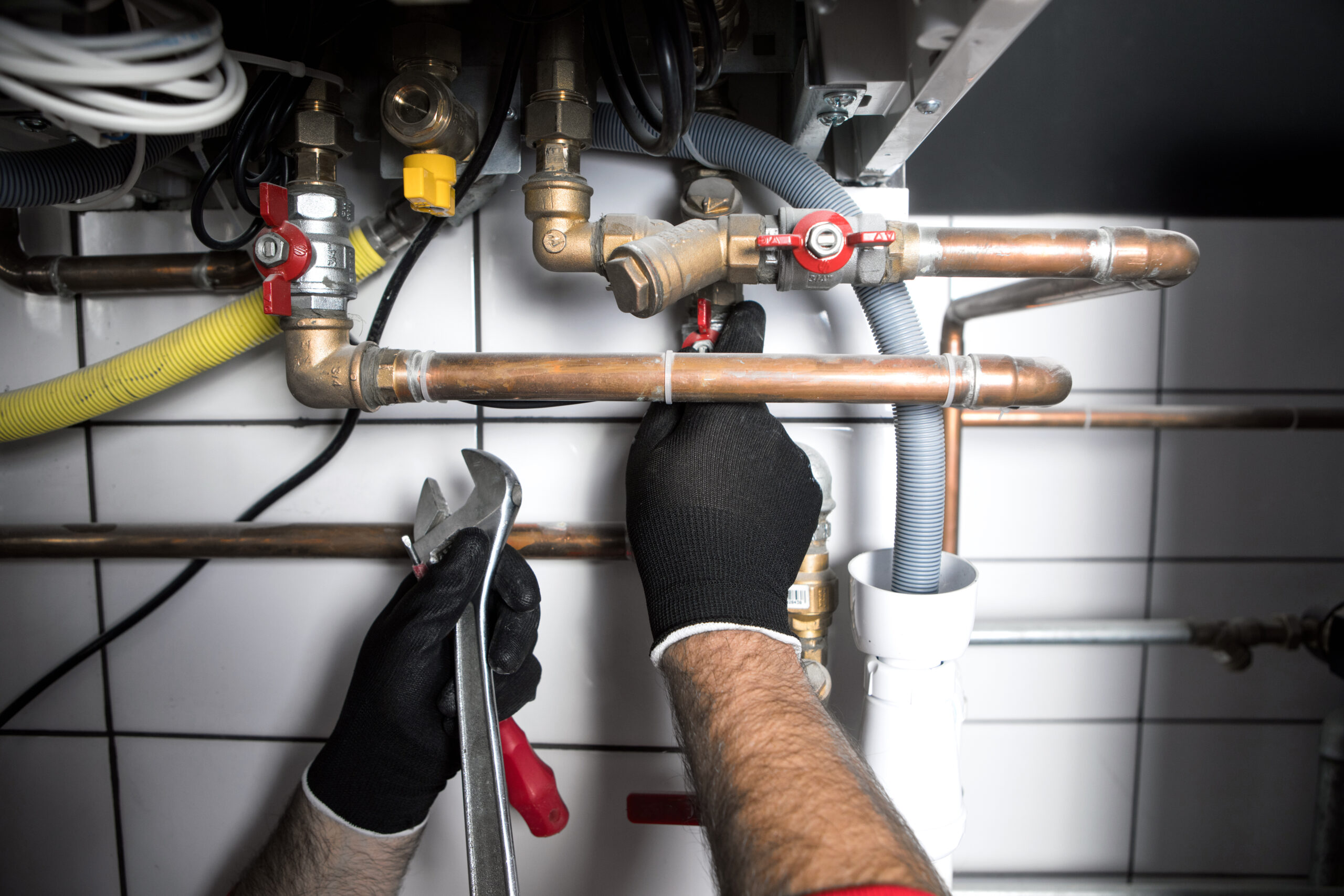 At Maffet Plumbing, our professional plumbing techs are ready to answer your need for plumbers in South Harrison Township, NJ. From our nearby location, we provide plumbing solutions for homeowners and businesses throughout the region. Our goal is always to offer top notch services without the hassles of chain companies.
Have an emergency? Call us right away at (856) 337-0706.
If you own a home or a business, you know that leaks and clogs need to be addressed quickly. Even if your leak isn't a major problem now, it could become one if it's not repaired. You should have confidence that your plumber is fixing the problem properly, and you shouldn't have to speak with four different people to have your repair scheduled. You also have every right to expect a plumber to take safety measures, and treat your home and family with respect.
Our plumbing staff is ready to handle a full variety of your plumbing needs, both in needed repairs, emergency responses, and in plumbing upgrades for your home. Our plumbing services for South Harrison Township homeowners include:
Fixing Leaking Pipes – We'll diagnose the cause of your leak and let you know exactly what needs to be done and fix your pipes properly.
Identifying and Removing Clogs – We will bring the right equipment for the task and clear out your drain. Once completed we'll test the fixtures and make sure they work properly.
Sump Pump Installation – Our sump pump installation will protect your basement from flooding, mold, and water damage.
Water Heater Installation – We can install a tank or tankless water heater in your home, and increase your home's efficiency with newer technology.
Installation of Safe Natural Gas Pipelines – Maffet can install a natural gas line connecting to your home safely and effectively.
New Appliance Hookups – Reach out to us to connect your new washer, dishwasher, refrigerator, garbage disposal and more.
Professional + Reliable Plumbers in South Harrison Township
Our plumbing business is family-owned, and we know full well how important it is for children to have hot baths, parents to be able to cook and wash clothes, and everything else that needs solid plumbing. When you call us, you'll speak to an actual person who lives in your area and will find help for you. Even if you need emergency help after hours or on weekends, our plumbers are available to address your plumbing problems.
Maffet works to provide you with white glove service, from your first call until we clean up. Our plumbers will wear booties for safety entering your property. They will fully inspect your plumbing issue and fully explain it to you, with several choices for how to fix it.
Our team of experts handle everything from leaks to clogs to appliance hook-ups. We charge by the job and not the hour, so it's in our interest to fix your problem quickly. If you'd like peace of mind of not worrying about your plumbing, ask about our maintenance plans.
Let Maffet be the answer to your search for plumbers in South Harrison Township. Reach out to us today or request your service here!
Want to see case studies and plumbing advice? Be sure to follow us on Facebook!