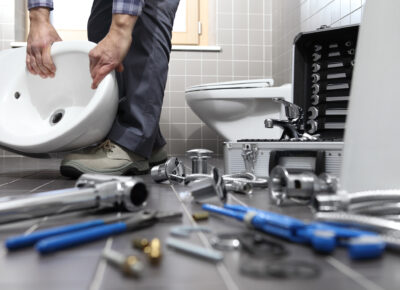 Maffet Plumbing is the answer to your search for plumbers in Glassboro, NJ. We're based very close to you in Mullica Hill, and we provide first class plumbing services to commercial businesses and homeowners in the Gloucester County region.
We are available 24/7/365 to respond to your plumbing emergency – call us anytime at 856-337-0706!
Maffet Plumbing owner Aaron Maffet was a successful plumber for many years, when he and his wife Kim decided to start their own company. They wanted to provide the white glove service to customers while remaining a smaller local company. In his years in the industry, Aaron has learned what residents and business owners need most: someone to answer the phone when a customer calls, the ability to respond to emergencies fast, and clearly explaining a problem to a customer.
At Maffet, we always have someone available to answer your call, all day and every day of the year. If you have an emergency, we prioritize your call to provide same day service, and we schedule our other service calls to be handled in a timely fashion. We believe in full communication with our customers, being there when we say we'll be there, and behaving courteously, safely and respectfully while we're on your property. We'll review your problem, clearly explain it to you, and provide you with an estimate before we perform any work.
We can handle all of your plumbing needs, including pipe leaks, clogs, water heater problems, appliance hookups and more. We charge by the job, not the hour, and we offer affordable maintenance plans to our customers that include discounted pricing, after hours priority service and a free plumbing inspection.
Contact Your Glassboro Area Plumbers Today!
Leave your plumbing needs to the established local pros. Reach out to Maffet Plumbing and let us be your choice for quality plumbers in Glassboro. We're happy to respond anytime, and provide you the white glove service you need!
Interested in case studies, testimonials and more? Visit our Facebook page today!